My favorite things is the fact that my best friend in the entire world (we call eachother "hetero life-mates", à la Jay and Silent Bob) was offered a full time, year round job as a nurse in the hospital on the island. Which is really hard to get. So yay.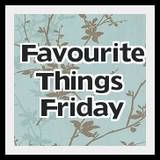 PS - Remember my
Knitted Ornaments Giveaway
.
By the way - if you're a quilter, enter
this giveaway
!