Welcome to the very first Friday Finishes linky party!
Link up on Fridays with any finish you wish to share: craft, homework, dinner, baking, getting the cranky child to bed - well you get the idea.
I was perusing a book store on the island the other day and came across this darling little kit:
Now, I keep thinking of another super cute sewing kit in the same store. A set of Russian dolls in a cute tin. And we got some Trick-or-Treating in, which I am considering something we finished this week!
This week, I finished a couple of commissioned hats:
Ravelled here:
http://ravel.me/NataliesKnits/aebth3
Also, I made some Knucks:
I have been knitting my fingers off for a very long time now, with commissions (which I love that I am getting!) plus I've been renting tables at markets for my wares. And I enjoy knitting to no end, but for the past week or so, I've been feeling burned out. So, I decided it was time to make something for myself:
This pattern is great. The fingers are knit first, so the fiddliest bit is out of the way. Not that the fingers are really fiddly at all - they probably took me half an hour start to finish.
These are knit in DK weight, so they're super quick. (By the way, the coloring in the photo with just the fingers done it the most accurate. It's a real pretty pale blue.)
Ravelled here:
http://ravel.me/NataliesKnits/k1
And I made a pair of
Vehnän Mitts
.
Ravelled here:
http://www.ravelry.com/patterns/library/vehnan-mitts
Linking up to Friday Finishes, join in the fun at Smiles are Contagious!

Flaunt it Fridays.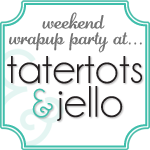 Friday Finishes - Join in the fun.